Does your unborn baby have a prenatal diagnosis of Down Syndrome?
Lutheran Family Service has loving families that are ready to adopt babies with Down Syndrome!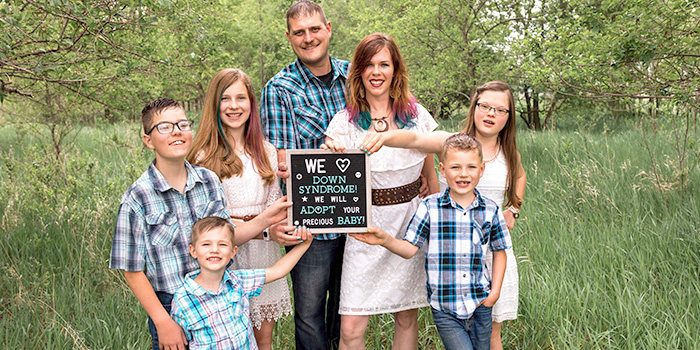 Are you Pregnant? We're here to help.
Lutheran Family Service believes an expectant mother's decision to place her child for adoption is a strong, selfless act of love. Our team of pregnancy counseling and adoption workers are here to walk with you throughout your journey. Our help is safe, supportive, confidential and no cost to you.
What can you expect?
Our services are free of charge to you
We can travel to you
Your information is kept confidential
Counseling is available to you before and after birth
We have loving families ready to adopt your baby
We help you create an individual adoption plan that is right for you
We are able to serve women living in Iowa, Eastern Nebraska, and North & Central Illinois
What are your next steps?
Start your journey by contacting Lutheran Family Service via text, phone or email.
Text "LoveDS" to the number 844-764-2029
Call 887-510-2229
Your baby will be loved and will be the answer to a family's prayer.
Be strong and let your heart take courage… Psalm 27:14
Sarah & Grant De Jong, one of our loving families ready to adopt a baby with Down Syndrome, would love to share a special video message with you!