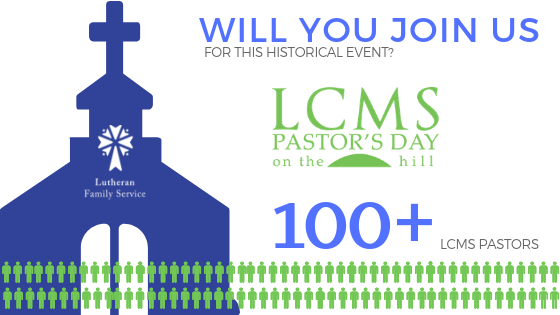 AGENDA – Tuesday, April 9, 2019:
9:00AM – Arrival at Gloria Dei Lutheran Church – 8301 Aurora Ave, Urbandale, IA
9:00AM – Breakfast served
9:15AM – Address by Rev. Max Phillips, IDW President Rev. Dr. Steve Turner, and Rev. Dr. James Lamb
10:15AM – Carpooling to Iowa State Capitol
11:00AM – Meet & Greet with the 10 LCMS Legislatures at the capitol
11:15AM – Lobbying
1:30PM – Carpooling back to Gloria Dei Lutheran Church & Travels Home
Have questions about this event? Please contact Director of Life Ministries, Kim Laube, at 515-251-4900 or klaube@lutheranfamilyservice.org.