Are you one of the many mothers or fathers looking for ways to fill your child's time at home with positive, Godly activities each day?
This can seem like a daunting task and an added complexity to the work/life/school/activities balance. However, Godly activities that are engaging can be both easy and meaningful.
Three Simple and Engaging Godly Activities for Families
Morning Letterboard Devotions
Letterboards are pretty popular these days and I would bet that you have one in your home. If not, they can be found in most any home décor or department store and online. Letterboards are a fun way to create your own message and incorporate it as décor in your daily life. However, you can use that simple letter board for more than décor, it can be a spring-board into a simple and meaningful morning devotion.
Set up a rotating schedule that puts one family member in charge of coming up with the "message of the day". If a child is too young, pair them up with an older sibling or parent that might help them. It can be a few words from a bible verse, a meaningful phrase referencing the Lord, or you can reference a bible verse (i.e. John 3:16).
Then, the family will gather at the same time each day to talk about the new message on the letterboard. Have the creator explain why they chose the message and how it applies to them. Engage the rest of the family in a discussion of what it means to them and how it applies to them. Close with a prayer and put the letterboard where everyone can see it throughout the day and be reminded of the meaning.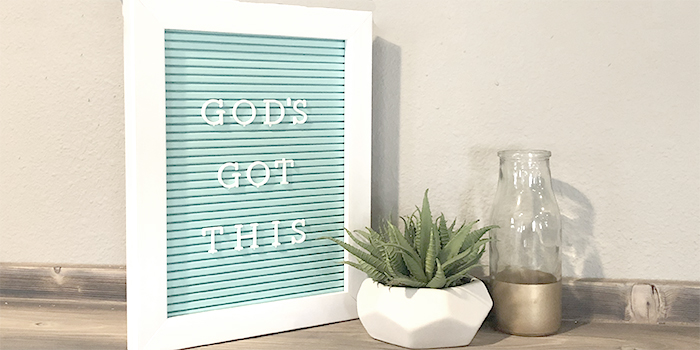 Living Prayer List
What's simpler than a piece of paper hanging on the fridge? Not much! That's why a "living" prayer list is super easy to do. Engaging the whole family about who to pray for helps take the focus off of our own worries and helps focus on what we can do for others. And prayer is powerful! What better way to teach your kids the importance of daily prayer.
Add a new name, or group of people (like nurses or classmates), each day at dinner time. In addition to your regular dinner prayer, include the newest prayer list addition in the prayer. Continue to build the list at dinner time one addition at a time. Encourage your children to pray throughout the day and before they go to bed for all the names and groups of people on the prayer list. When the sheet of paper gets full, you can either start fresh with a new list and sheet, or add on to your current list with a new piece of paper.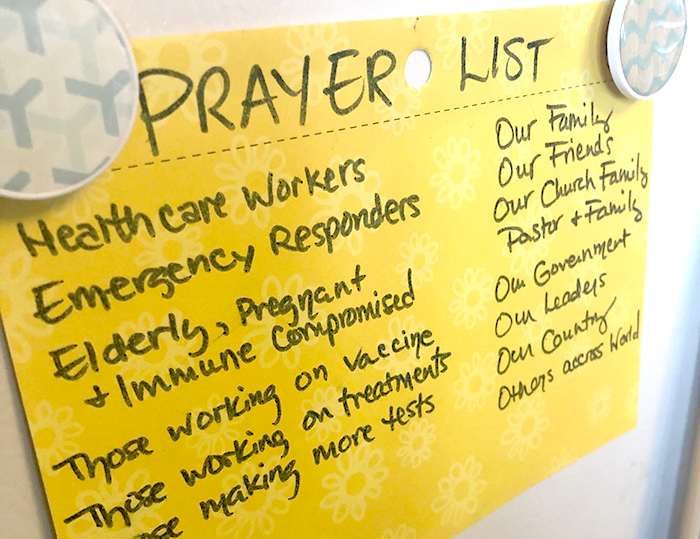 Blessings Jar
It's easy to get wrapped up in the worries of the day, of the culture, and of the world, . A "Blessings Jar" takes that worry and flips it around by focusing on the many blessings. You can use a mason jar with lid or whatever you have around the house. It demonstrates how the Lord provides for us, loves us and takes care of us. Before the end of the day, each family member will write down a blessing on a small slip of paper and put in in the blessings jar. This continues each day of the week until Sunday. After worship when you get home, open the lid and read out all the blessings for the week. The blessing jar is a really simple way to look around and be thankful for food, shelter, clothing, clean water, family, electricity, good health, technology, and so much more.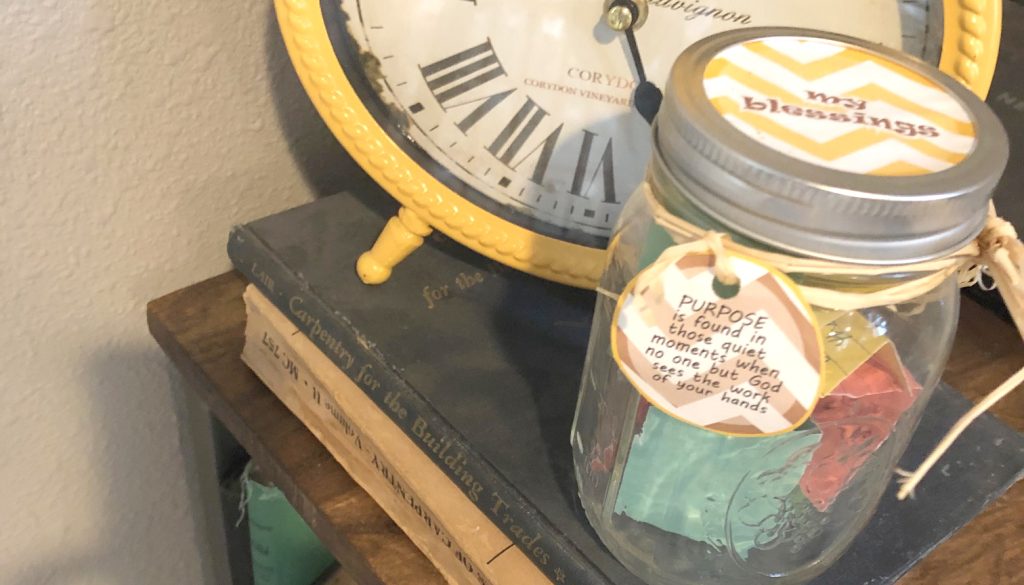 As the parent, be that example they need to see. Someone that trusts fully in the Lord. That's not to say you can't share your worries, you certainly can and should, but always reaffirm that God's got this – God's got you – God's got me – God's got us.
"Fear not, for I am with you; be not dismayed, for I am your God; I will strengthen you, I will help you, I will uphold you with my righteous right hand." Isaiah 41:10
Mollie Clark
Director of Marketing for Lutheran Family Service
Are you having a difficult time coping with worry, anxiety or fear? Talk with one of our expert, Christian counselors via smartphone or computer today. Learn more about distance counseling HERE.
Looking for daily encouragement via prayer? Follow us on Facebook!