Meet Caleb! This special baby boy is overwhelmingly loved – by his adoptive parents and extended family, by his birth mother, and by Jesus.
This is Caleb's adoption spotlight.
Baby Caleb entered this world in a whirlwind of events, born 9-weeks premature via emergency C-section. He weighed 4 pounds 14 ounces and spent over three weeks in the hospital's neo-natal intensive care unit (NICU).
When Caleb was just five days old, his adoptive parents were able to lay eyes on him for the very first time in the NICU. They didn't leave Caleb's side until the day they got to bring him home. While Caleb hasn't yet reached his actual "due date," he is a healthy and growing baby boy with no medical concerns. Praise the Lord!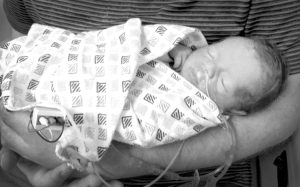 This Christian adoption was made possible by your prayerful and financial support of Lutheran Family Service and Many Hearts Unplanned Pregnancy Support. It is only because of this financial support that we can continue to walk alongside women facing unplanned pregnancy, helping create life-affirming plans – all at no cost to them. Thanks to you, our support doesn't end there! We are able to continue counseling and support for these women as long as they need us after their baby's birth.
Thank you so much for partnering with us for this incredibly important and life-saving work. Please continue praying for women facing unplanned pregnancy. Pray for their safety, health, strength, courage and a love so big for their unborn baby that they choose life.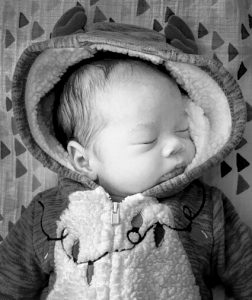 Click HERE to read more adoption stories!
Or, support our Christian adoption efforts by giving to Lutheran Family Service HERE!