Food, clean water, safe shelter and medical care are essential for life. However, these critical items are not easily accessible to the elders of Haiti due to no government safety net and poverty forcing many to live a life on the streets.
Lutheran Family Service, together with ministry partners, Perry Lutheran Homes are working to change this destitute reality for elder citizens in Jacmel, Haiti. The first ever intergenerational eldercare home in Jacmel, Haiti is nearing completion. Construction is being overseen by a partnering organization, Ministry in Mission, with funding for construction made possible by a Lutheran Women in Mission (LWML) grant. Next to the eldercare home stands an orphanage that has been successfully run for twelve years also by Ministry in Mission. Today, 34 children are cared for in that orphanage.
With over 117 years of experience caring for children and families, Lutheran Family Service was approached to help bring this intergenerational community of orphans and elders "to life" through processes, procedures, training, mental health and intergenerational programming. James 1:27 tells us to "look after orphans and widows in their distress…" This verse is at the very heart of all of the services provided by Lutheran Family Service who walks with people experiencing hard times.
 "The best blessing around our work in Haiti is that it is shared. Too often, organizations work alone and miss opportunities to leverage strengths for the greater good. The expertise of Lutheran Family Service and Perry Lutheran Homes, together with the ongoing passion for the ministry in Haiti of Ministry in Mission and the financial partnership of the LWML, make this a prime example of what works best in the mission fields today," shares Rev. Max Phillips, Executive Director of Lutheran Family Service and CEO of Perry Lutheran Homes.
A team of eleven will travel from Fort Dodge and Perry, IA to Jacmel, Haiti, January 9-16. This team will be comprised of senior staff members from both Lutheran Family Service and partner Perry Lutheran Homes who together bring expertise in orphan care, elder care, mental health, and spiritual care. Two large suitcases full of supplies and over the counter medicines will accompany each team member on their travels to help stock the shelves in both the eldercare home and the orphanage.
The January trip is part of a bigger vision to support Haiti's orphans and elders. While on-site, the senior staff will be helping to assess and admit the first residents into the Jacmel Lutheran Home and share expertise on how to care for elderly residents in a medical setting. Training will be provided onsite to those who want to work in the home as nurses and nurse aides. Teaching will also include intergenerational programming to facilitate connection and engagement between the children who live at the orphanage and the elders in the home. Continued communication and training will be provided remotely to the staff in Jacmel by the Lutheran Family Service and Perry Lutheran Homes staff through the use of technology such as video chat.
Community members are invited to help "Pack the Suitcases" by buying and bringing in medical supplies and over-the-counter medications through January 3. Items needed for both elders and orphans: ibuprofen, acetaminophen, naproxen, aspirin, baby aspirin, antibacterial and anti-itch creams, gauze, cotton balls, Band-Aids, alcohol prep pads, hand sanitizer, non-irritating soap and body wash, and non-irritating lotion. Monetary gifts are also appreciated. Items may be brought by or before January 3 to the Lutheran Family Service office at 409 Kenyon Road in Fort Dodge.
To learn more about this mission, like and follow the Lutheran Family Service Facebook page.
# # #
For more than a century, Lutheran Family Service has been there for people in their time of need providing a variety of services including pregnancy counseling, marriage and mental health counseling, and adoption services. Lutheran Family Service offers a number of outreach programs designed to equip people with what they need to successfully manage life challenges before they become a crisis. Lutheran Family Service is a private, not-for-profit organization. We help anyone in need, regardless of their faith. You do not have to be Lutheran or Christian to use or support our services. For more information, visit www.LutheranFamilyService.org.
Construction begins in February 2018 on what is to become the Jacmel Lutheran Home

Progress continues on the eldercare home.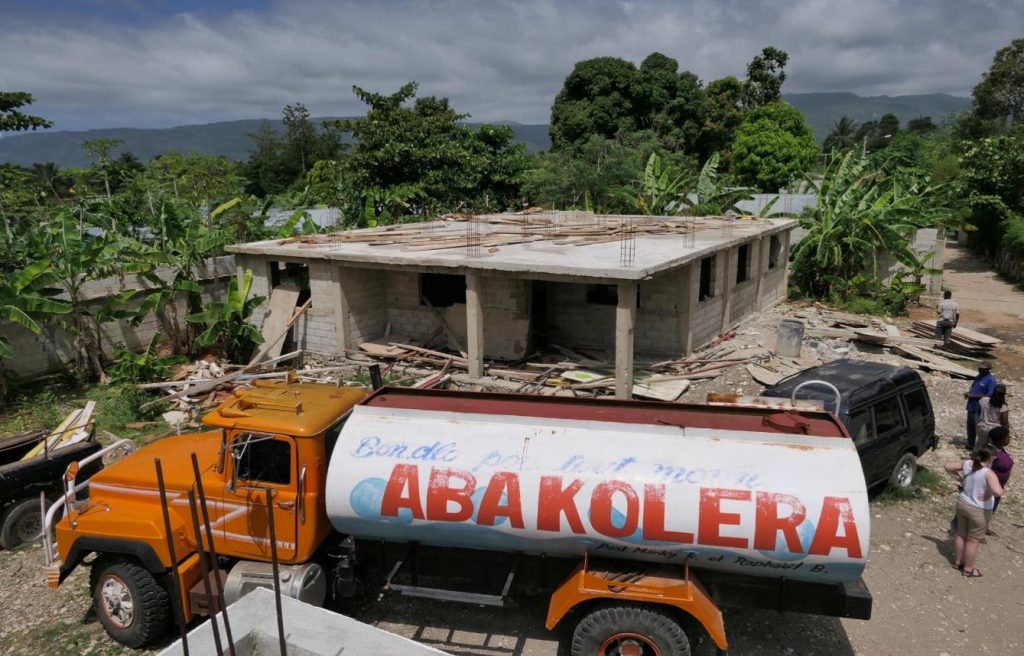 December 2018 marks excellent progress both inside and out as preparations continue for the first residents to call Jacmel Lutheran Home in January 2019.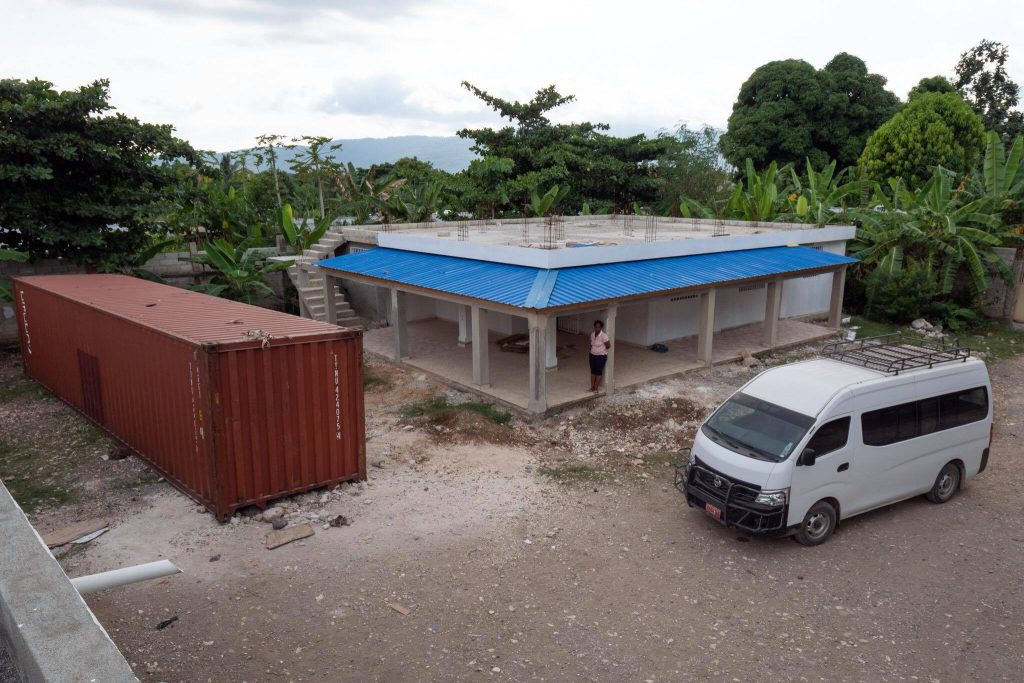 Community children gather for the bible school lesson and feeding program on the eldercare home and orphanage grounds.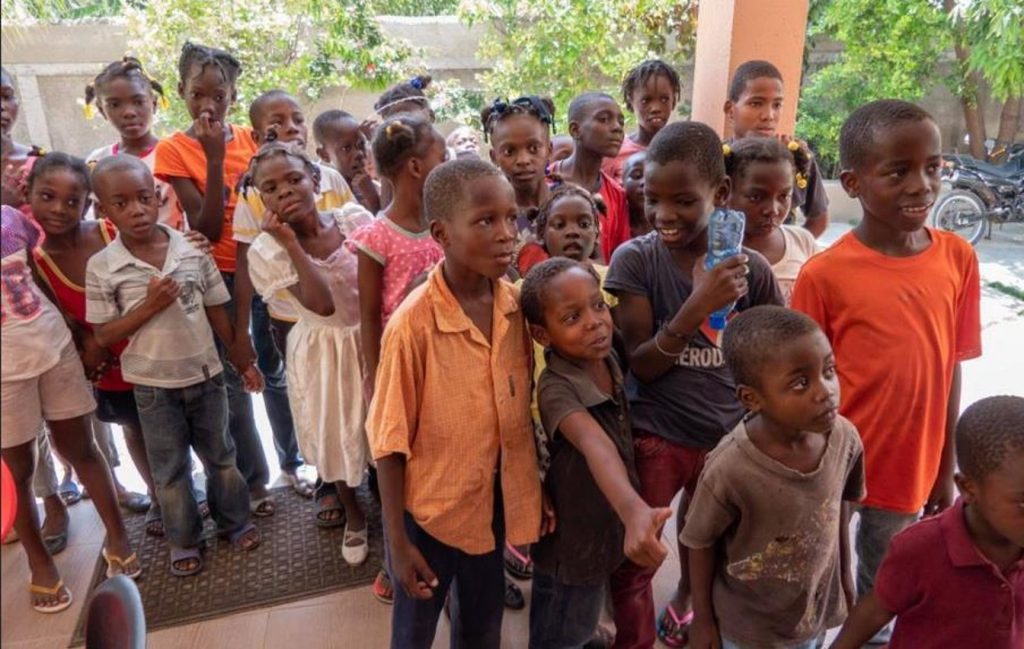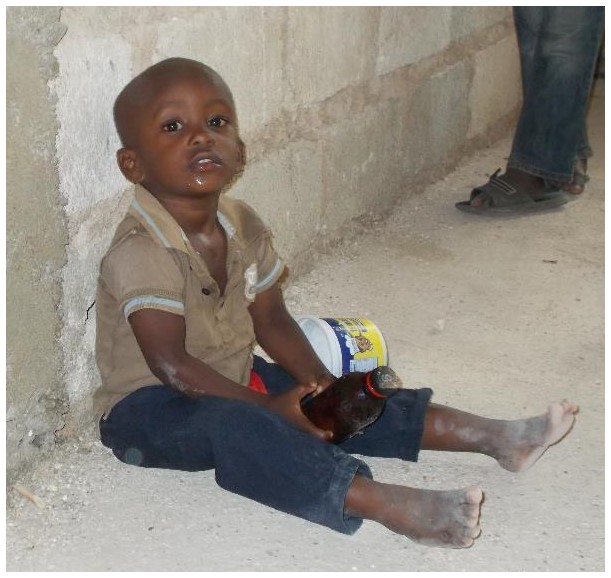 Perry Lutheran Homes', Deb Koelln, meets to assess Lucia, an elder in the community of Jacmel.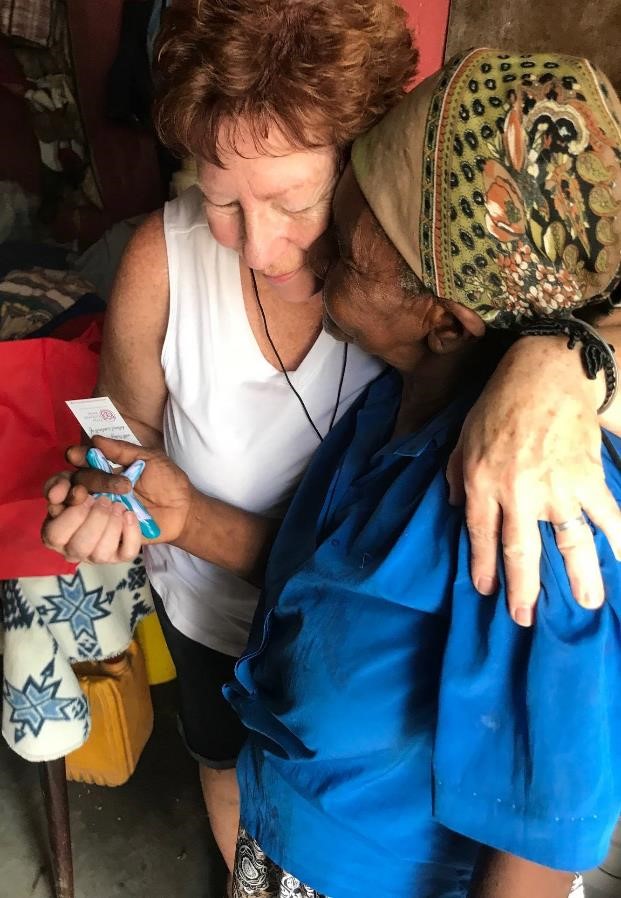 Koelln assesses and visits with an elder of Jacmel named Senta.