It's true.  Waiting is one of the most difficult parts about adoption.  There are many things out of your control, and certainly the amount of time you must wait for a placement is one of them.  For most couples, the wait time for adoption in their minds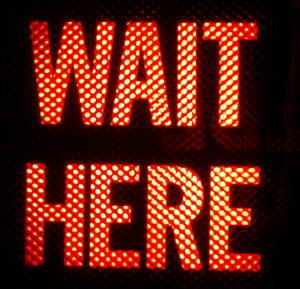 is actually calculated using the date they first decided they wanted to be parents.  Fertility treatments may have been sought after pregnancy did not occur and by the time pre-adoptive parents come to an adoption agency, they likely could have already been "waiting" for many years already.  So, it is easy to understand why being told they will need to wait some more is very difficult news to hear.
But why?
So, why must we wait for an adoption?  The answer is simple.  A birth mother is selecting an adoptive family, not the agency.  So, there is no "master list" where we call up the next family in line.  Modern adoption allows the birthmother to select just the right family for her child.  She will be looking at profile books of families who may have been in the program for a week and others that have been in the program for two years.  She is in control of determining who she wants to consider.
When you start your adoption journey, it feels great because you have a lot to do!  It feels like ACTION and movement towards your goal, which is a fabulous feeling because so much of infertility is OUT OF YOUR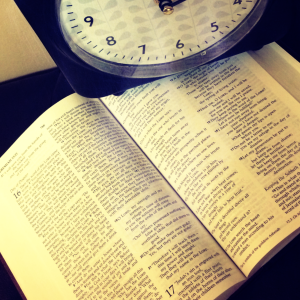 CONTROL.  To finally be doing something productive feels exhilarating, even if it is just a bunch of paperwork.  It feels like you're starting the
race…Ready? Set?  But then you get to wait some more!  The paperwork is in preparation for your home study.  Once the home study is complete, the real work of waiting begins.  For those of you already through the process of home study, this will sound familiar.  You've collected the paperwork, talked several hours with a case worker, welcomed them into your life and successfully completed the home study process.  You were anxious to get started on your adoption journey and you powered through the home study.  Now all you can do is wait.
Trust God's Timing
While it can be very difficult at times, we must continue to trust God's plan and God's timing even when we aren't comfortable with it. God's timing is perfect. His plan is greater than ours.  So here are a few things to consider while you wait with God.
In The Meantime…
Pray – pray for the mother of the child God has chosen for you.  Pray that the child is safe and healthy.  Pray for your Agency and Adoption Caseworker.  Pray for patience and strength while you are on your adoption journey.  We encourage praying together as a couple, which will bring you closer and will help you get more comfortable with praying out loud with your child someday.
Educate – do some research on some adoption related issues.  Grief and loss, attachment, open adoption, bonding.  This is a great time to familiarize yourself with these various topics.  You have time now, use it!
Check in – talk to your adoption case worker about how things are going at the agency.  Send an email now and again just to touch base.  Just making the connection can put your mind at rest that you are not just a "forgotten family".
Re-evaluate – always continue to challenge yourself on the characteristics of a child of which you can accept into your family. Not sure if you're prepared to parent a child born with drug and alcohol exposure?  Do some research on the topics you are uncertain of.  You may find that you are more equipped to accept characteristics like these than you originally thought.  Your decisions will flex and adjust over time so be sure to tell your case worker when this happens!
Continue on with life – Plans to travel?  Go!  But let your family and adoption case worker know how to reach you.  Plan to remodel your home?  Go ahead! Want to go back to school?  Start up a new hobby?  Change careers? Putting your life on hold will only make the wait feel longer.
Network – Make yourselves available to any opportunities by sharing with others your hopes to adopt.
Stay positive – we know very well that adopting can lead to many different emotions.  One day you might feel excited about adopting your child.  The next day you may feel frustrated with how long you've been waiting.  You are allowed to feel these different emotions.  Adopting is not easy.
Waiting is difficult and even more so in a society where there is immediate gratification for just about everything else!  We hope some of these suggestions help you while you wait on your adoption journey.