Obria Medical Clinics offers women in Fort Dodge and surrounding communities low-cost pregnancy testing, STD testing and treatment, and ultrasound. Because this is a mobile clinic, it is a discreet, confidential and no-judgment place to get the tools, resources and medical services needed.
This mobile clinic is located at 409 Kenyon Road, Fort Dodge across from Iowa Central Community College in the parking lot and in collaboration with Lutheran Family Service. All services can be billed to medical insurance providers or offered on an income-based sliding fee scale for those without insurance. No one is turned away for inability to pay.
Available services at the Fort Dodge Obria Mobile Clinic location are: pregnancy testing, STD testing and treatment, ultrasound, well woman care, cervical cancer screening, after abortion help, and pregnancy options consultation. The beautiful interior of the mobile clinic is well-appointed with a warm, inviting, and confidential atmosphere complete with exam table, seating area and work station. Obria seeks to provide reproductive healthcare in a way which empowers our community to make informed, life-affirming decisions. Women will meet with a healthcare provider inside the mobile clinic who will assess their needs and provide necessary testing, treatment, information and resources.
"We are so excited to serve Fort Dodge and feel especially blessed to have this incredible mobile clinic to do our work. Clients can expect exceptional service to meet their health needs and will also find caring support as they potentially will be going through some difficult circumstances," said Audra Haglund, Obria Nurse Manager.
The Obria mobile clinic will be in Fort Dodge each Tuesday from 9AM to 5PM. Women can make an appointment by calling 515-620-5892 or online at https://locator.obria.org/schedule-appointment/5ad7b288e4713b018a5024bd.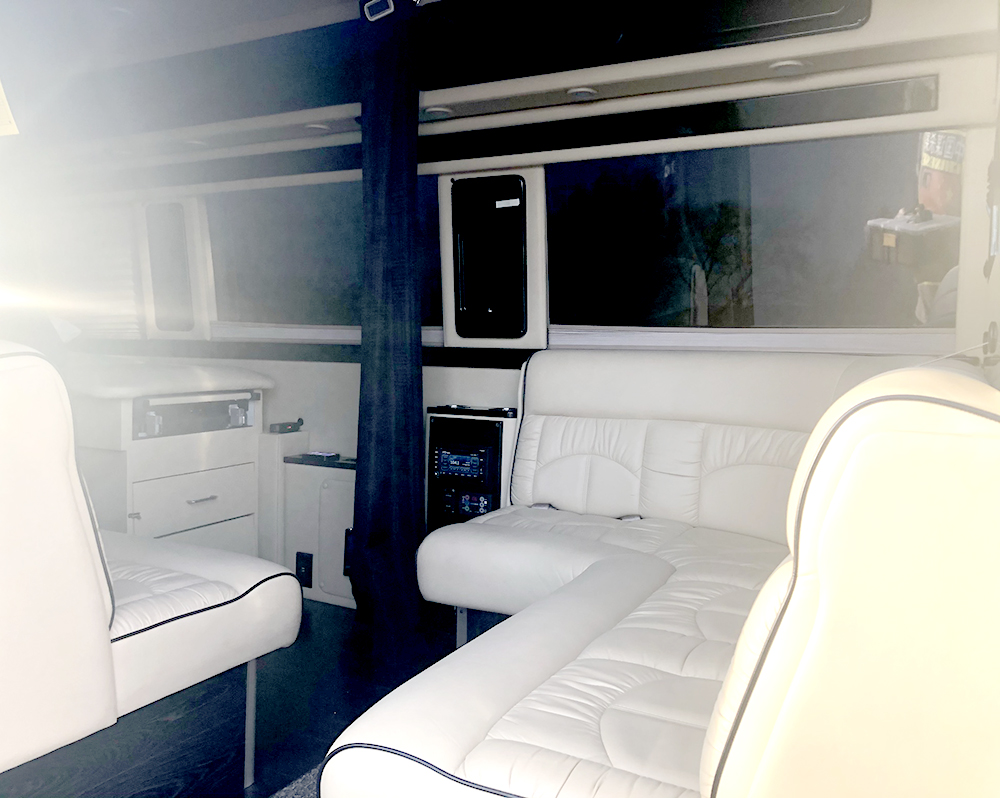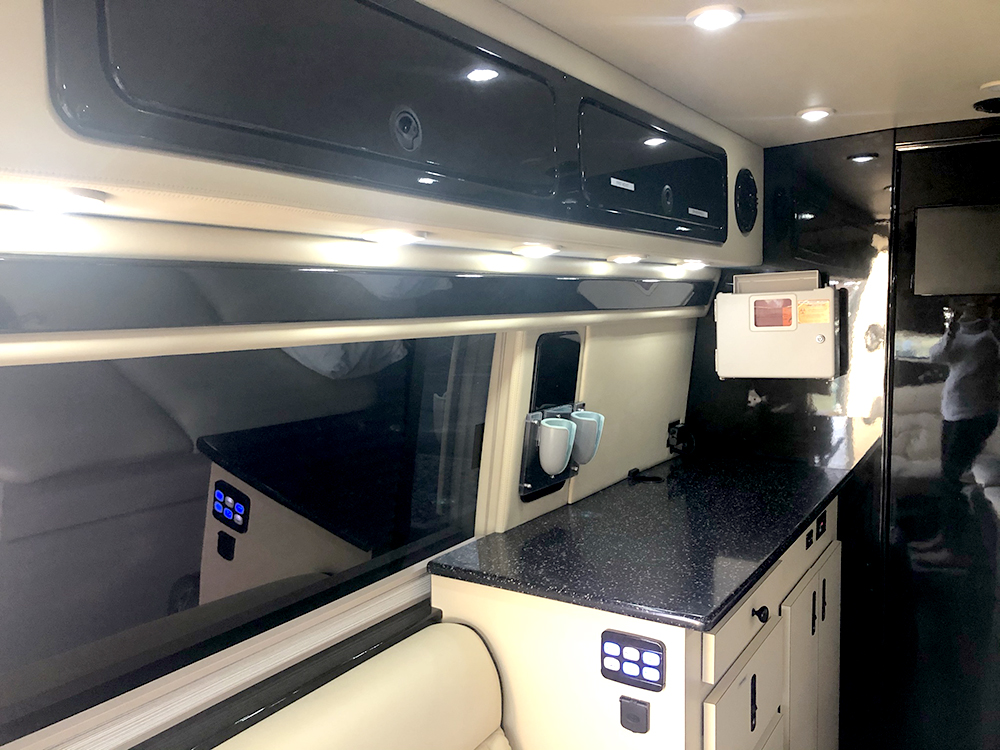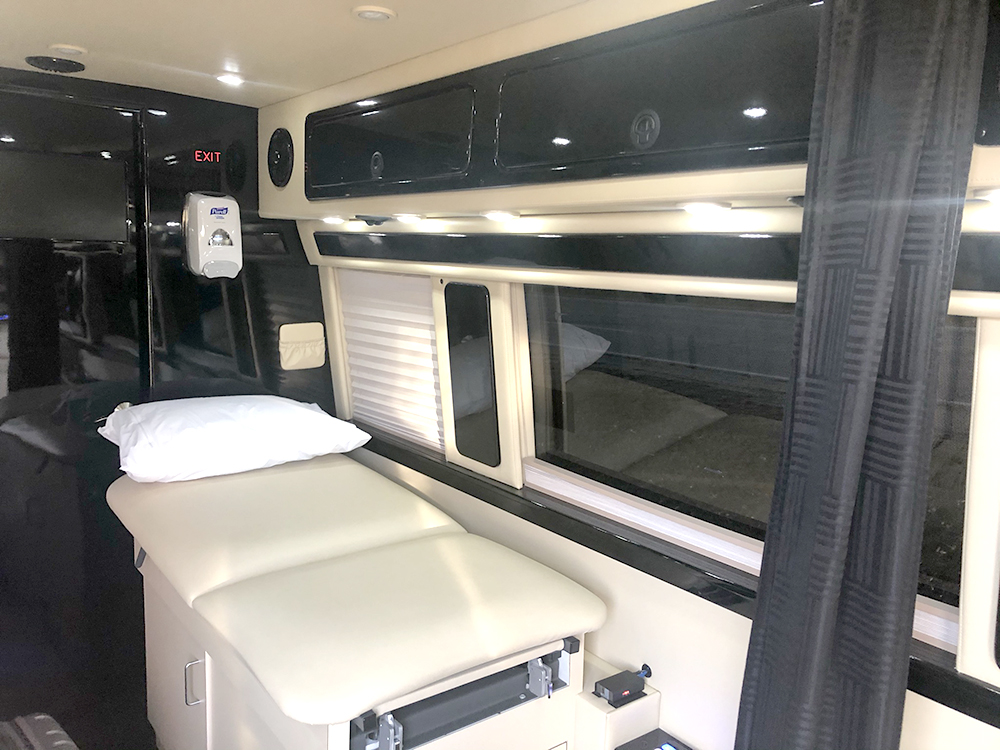 Lutheran Family Service has a similar approach providing low-cost mental health counseling that is billable to insurance or offered on an income-based sliding fee scale for those without insurance. Lutheran Family Service also offers no-cost pregnancy counseling helping expecting mothers create life-affirming parenting or adoption plans. Our pregnancy counselors will travel to women in Iowa at no cost to them and offer a safe, supportive and confidential place to explore their thoughts and feelings. Should a woman choose to place for adoption, they have the option of selecting one of the loving families waiting to adopt in the Lutheran Family Service adoption program. There is no need to be Lutheran or Christian to use our mental health counseling or pregnancy counseling services.
"This partnership and collaboration is a great example of organizations coming together to serve unmet needs in the community of Fort Dodge. We are proud to host the Obria Mobile Medical Clinic of Fort Dodge," says Kim Laube, Lutheran Family Service Life Ministries Director. Laube continues, "Lutheran Family Service has such an incredible history in the community of Fort Dodge going all the way back to the opening of an orphanage in 1901. We have continually evolved to meet the ever-changing needs of our community and now offer mental health counseling, marriage counseling, adoption services, pregnancy counseling, single-mom support group, outreach and more."
Individuals can inquire about mental health counseling by calling Lutheran Family Service at 515-573-3138 or by reaching out online at https://lutheranfamilyservice.org/contact/. Women can request a pregnancy counseling or adoption placement appointment by texting "PregnancyHelp" to the number 56525, by calling 877-510-2229, or online at https://lutheranfamilyservice.org/contact/.
Learn more about Obria at https://www.obria.org/ and about Lutheran Family Service at https://lutheranfamilyservice.org/.